Cipla (EU) Limited is a wholly-owned subsidiary of Cipla Limited, a global pharmaceutical company ranked No.2 (in FY'20) in the worldwide sale of respiratory inhalers by volume. (Cipla Annual Report 2021-22)
In 2013, Cipla commenced direct-to-market operations in the UK. Since then we have added a range of respiratory products, hospital products and have entered the oncology segment. Today, economies of scale and support from our global R&D and manufacturing teams has enabled us to deliver high quality products, and with product introductions, we aim to expand our range of branded and generic products in the UK.
About Our Chairman
Dr Y K Hamied is the Non-Executive Chairman of the Company. He represents the second generation of Cipla's founding family. A world-renowned scientist,
Dr Hamied obtained his PhD in Organic Chemistry in 1960 from the University of Cambridge under the tutelage of Nobel Laureate Lord Alexander Todd.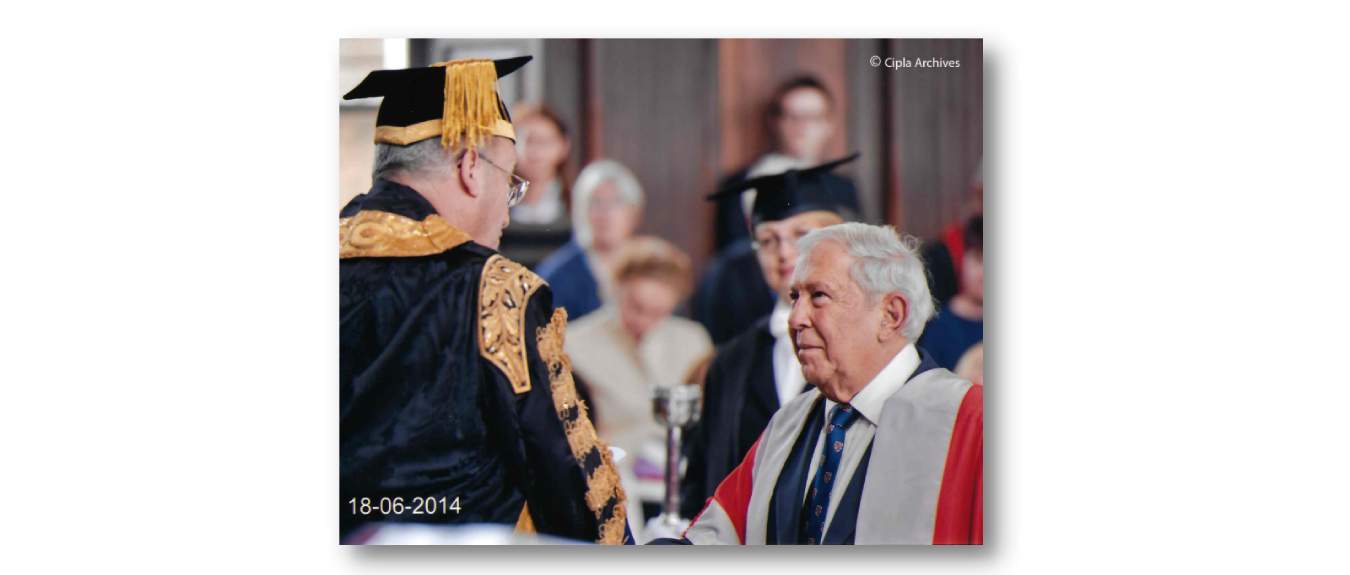 Dr Y K Hamied continued his association with his alma mater, the University of Cambridge, even after his education. He has contributed towards certain facilities like the Yusuf Hamied Centre at Christ's College and a laboratory at the Department of Chemistry, where the Yusuf Hamied 1702 Chair of Chemistry was named after him in 2018.
In 2011, he had the exceptional honour of having a bust of himself unveiled at Christ's College, University of Cambridge, making him the second Indian since eminent scientist Dr Jagadish Chandra Bose to have such an honour.
In 2014, the University of Cambridge awarded him a D.Sc., the highest scientific degree that the University can bestow. In 2017, Columbia University's Mailman School of Public Health conferred the 'Public Health Hero Award' on Dr Hamied.
Dr Hamied has been the recipient of several lifetime achievement awards, he is an honorary fellow of the Royal Society and the Royal Society of Chemistry, and is a frequent presence on high-level international panels on healthcare.
UK Leadership

CEO - International Business
Nishant Saxena

Business Head – Europe
Bjoern Komischke

Country Manager
Ian De'Ath