At Cipla, we constantly work towards ensuring access to high quality and affordable medicines to support patients in need, which is why, we have been trusted by healthcare professionals and patients across geographies for the last 8 decades.
Cipla, as an organisation has been built brick-by-brick on the foundation of care. Caring For Life has always been and continues to remain, our guiding purpose. Driven by the same purpose, we have extended our presence to 80+ countries providing over 1,500 products across various therapeutic categories in 50+ dosage forms. To make healthcare more affordable globally, we are deepening our presence in the key markets of India, South Africa, the U.S. among other economies of the emerging world.
For over eight decades, making a difference to patients has inspired every aspect of Cipla's work. Our paradigm-changing offer of a triple anti-retroviral therapy in HIV/AIDS at less than a dollar a day in Africa in 2001 is widely acknowledged as having contributed to bringing inclusiveness, accessibility and affordability to the centre of the HIV movement. A responsible corporate citizen, Cipla's humanitarian approach to healthcare in pursuit of its purpose of Caring for Life and deep-rooted community links wherever it is present making it a partner for global healthcare stakeholders.
Quick Facts



Presence in Countries
80+

Manufacturing Facilities
46


Cipla Global Headquarters
Cipla Ltd.
Cipla House, Peninsula Business Park, 
Ganpatrao Kadam Marg, Lower Parel, Mumbai-400013
Global Presence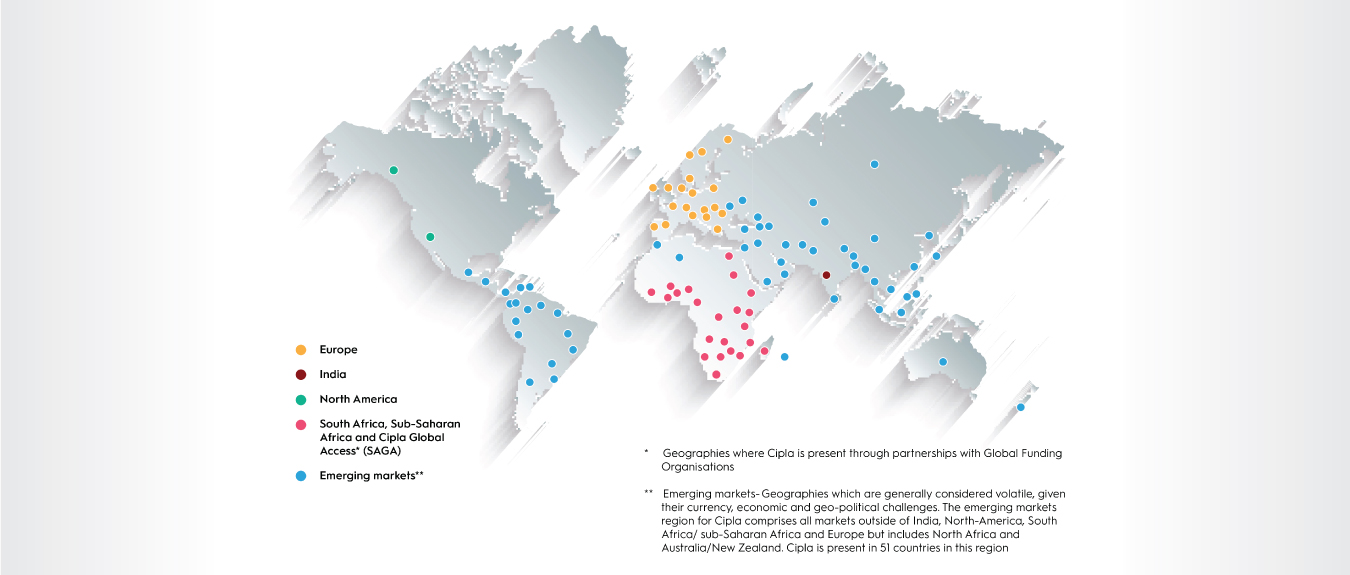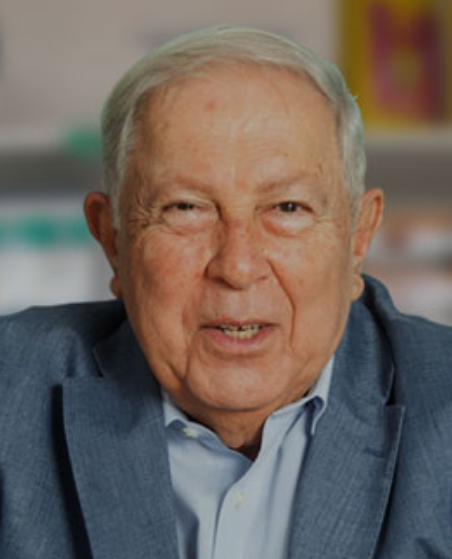 "Our work is not just making medicines. It is about making a difference."
Dr. Y K Hamied | Chairman Cipla
Credo
Our core values guide every conversation, organisational decision and anchor the actions of our employees.
We consistently revisit them and recalibrate strategies to stay ever-relevant to our stakeholders.
Read More
We are a
Purpose - Inspired
Responsibility - Centered
Innovation - Driven
Integrity & Trust - Anchored
Excellence - Focused
Global pharmaceutical firm that consistently Cares for Life and delivers on its commitment to all our stakeholders- patients, regulators, customers, partners, employees, investors and community.